GROWING RURAL YOUTH PROGRAM

Alamo Resource Conservation & Development Area Inc. 

Protecting our Environment and  Enhancing our Communities 

One of our very successful programs is Growing Rural which was modeled after the Growing Rural ~ Growing SMART Project of the Center for Rural Outreach and Public Service (CROPS) program in San Pierre, Indiana. 

The Goal of Growing Rural is to link young people to service learning activities, centered on our mission, that build leadership, provide academic improvement and life skills training as we also instill an appreciation for our environment among our youth. 

Children and youth learn to develop skills within a structured youth empowered rural development project (directed by Alamo RCD) that is a "hands-on" project proposed, planned and implemented and partially funded by the youth involved (under the supervision of adult volunteers) so that their rural community can become a better place to live, work, learn and play. 

Growing Rural is an innovative program designed to create rural leaders for tomorrow. In direct alignment with our mission, Growing Rural builds skills in critical thinking and problem-solving, collaboration, innovation, character development, leadership, employment preparation, and youth philanthropy. The program encourages youth (and their adult mentors) to work in collaboration with local nonprofits or service agencies to solve rural community problems. 

The Growing Rural program aligns with our agricultural roots, through a rural development model where youth go through six steps as they implement the project:

Field Analysis: What does the community you live in need? Looking at needs in Agriculture, Food, Soil, Water, Natural Resource Conservation, youth, elderly and family.

Soil Preparation: How can this need be met? Planning the project to take care of the need. 

Seed Planting: What Academic Skills do we need to meet the need?  Science, Math, Art, Research & Technology….. Growing SMART!

Plant Nourishment: How do we get the funding to meet the need? Project proposal, Budgeting, Writing a Funding Request, community donations, matching funds, Who can help?

Crop Harvesting: What good will come from our project? What are our outcomes?

Land Enrichment: How do we insure the continuance of the good that comes from this project? Evaluation of our outcomes and sustaining the project into the future. 

Alamo RCD Growing Rural Program provides opportunities for Youth to be leaders that can make a difference in their communities in the here and now! Changing their communities for the better as they walk into adulthood by improving lives, as they also conserve and steward our natural resources, toward a better community and a better future!! 

PLEASE WATCH OUR VIDEOS Below!

Growing Rural Projects

Kendall County: 

2015

Our Growing Rural kids have created a Bucket Garden at Hill Country Family Services so that families who are in crisis, with financial challenges or health challenges can learn how to grow their own vegetables in containers. They are planning on this garden growing into a full training center for those in need that are served by Hill Country Family Services in Boerne, Texas. 

2016

Our Growing Rural Program partnered with the Boys & Girls Club of the Texas Hill Country, Boerne Chapter to create a Garden Club Kids Team. In the Spring of 2016, ten kids planned, planted, nurtured and harvested from two garden beds at the St. John Lutheran Community Garden (Vineyard) in Boerne. The program has grown over the summer and now they have 16 kids in the program. The kids have planted four garden beds with vegetables and completed their Garden Journals. They have also planted a flower garden to draw pollinators to their garden. The program is a great success and the Garden Club Kids are going strong! 

Bandera County:

2015

Our Growing Rural kids from the Boys & Girls Club of Bandera County planted, cultivated and harvested, two large raised bids at the Lakehills United Methodist Church Community Garden. They were so successful that they then shared their harvest with senior citizens and other families in need in the Lakehills Texas area. In the summer of 2015 the project moved to the Hill Country Elementary Campus, home of the BGC, where they planted two more garden beds with great success!

2016

In the fall and winter of 2015-2016 the project grew!! Now with 21 members in the Garden Club Kids Team they planted three garden beds (two with vegetables and one Pollinator/Butterfly Garden. We are so so proud of these kids!   In the fall of 2016 they now have planted three garden beds with fall vegetables and two Butterfly Gardens and now there are 27 members in the club. 

Comal County

2016

In the fall of 2016 the REACH (Realizing Educational Achievements through Christ at Home) Home School Program joined our Growing Rural Program family by offering a Container Garden Class for kids ages 8 to 12 who are enrolled in their program. With Peggy Hollin (our instructor and writer) as their instructor, 13 kids are learning how to complete a container garden from the ground up! They are also following our Growing Rural Journal Curriculum and are gaining in multiple life skills and academic skills in the process as they also work side by side with their families. 

Within the Alamo RCD Growing Rural Youth Development Program projects, Alamo RCD is the facilitator, trainer and supervisor and we also provide each agency with support that provides the youth with all the materials, garden products, equipment, etc that is needed to complete that project. The students also approach the community in order to "match" our contribution dollar for dollar as they implement their project. 

Partners in our projects to date are:  Hill Country Family Services, Boys & Girls Club of Bandera County, First United Methodist Church of Lakehills, Methodist Healthcare Ministries Wesley Nurse Program, Hill Country Elementary of Bandera ISD,  Boerne Family YMCA, The Boys & Girls Club of the Texas Hill Country, St. John Lutheran Church Community Garden, St. John Lutheran Church, Bandera and Kendall County Food Policy Councils, HEB Corporation,  The Center for Rural Outreach and Public Service (CROPS of Indiana, Patagonia Corporation and the National RC&D Youth Corp. 

We also want to give a special thanks to the Baptist Health Foundation of San Antonio for their assistance in the form of a grant provided to this program in November of 2015! 

DONATIONS are needed to match each grant and beyond in order for each project to continue into the future so that communities can be enriched by the work of our Growing Rural youth.  PLEASE GIVE by donating on line or by mail.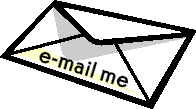 Alamo RC&D Area Inc. 

Mailing Address:

215 W. Bandera Rd. Suite 114-456

Boerne, Texas 78006

alamorcd@gmail.com

Serving Central Texas as an IRS Designated 501(c)(3) nonprofit organization. All donations are tax deductable as per current tax law.