Alamo RC&D helps you by 

Helping to maintain a beautiful natural environment,

Protecting the water you drink, 

Assisting our Farmers and Ranchers to maximize production and enhance sustainability, 

Helping those who protect your safety and health,

Helping children learn the value of giving back 

      and of protecting our natural resources, 

Creating jobs to help enhance your local economy, 

Helping communities grow and prosper, 

Helping Senior Citizens remain healthly and empowered.

YOUR donation will make a difference!

Help Alamo RC&D now and you will be making it a 

better world for you and your community!

Please download the membership form and the donor form and then join us in our quest! OR just Donate ON LINE!  Our mission is here for each and every one of you as we help protect your environment, enhance your safety, help to grow our agricultural industry,  as we also help instill our children with an apprecation for nature and our natural resources! 

Alamo Resource Conservation & Development Area Inc. 

Protecting our Environment and  Enhancing our Communities

It is only with your help that Alamo RC&D can protect your natural resources

and help your community.

 YOUR Donations Make a Difference!

 Each dollar donated is leveraged 

7 to 1 making each donation count so much more.

 PLEASE DONATE 

NOW! 

Please donate by sending a check  

or 

to 

Alamo RC&D

215 W. Bandera Rd

Suite 114 - 456

Boerne,Texas 

78006

Your donation is greatly appreciated! 





Alamo RC&D Area Inc. 

Mailing Address:

215 West Bandera Rd. Suite 114 - 456

Boerne, Texas 78006

alamorcd@gmail.com


Serving Central Texas as an IRS Designated 501(c)(3) nonprofit organization. All donations are tax deductable as per current tax law.

Web Master MASCAT Consultants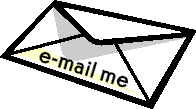 Proud to bring YOU valuable information on agriculture, water conservation, land management, elderly and youth programs!

Please Watch! 

WATER ~ LAND ~ YOU ~ ALAMO RCD

as our  new program Video!!