YOUR donation will make a difference!

Help Alamo RC&D now and you will be making it a 

better world for you and your community!

Alamo Resource Conservation & Development Area Inc. 

Protecting our Environment and  Enhancing our Communities

It is only with your help that Alamo RC&D can protect your natural resources

and help your community.

 YOUR Donations Make a Difference!

 Each dollar donated is leveraged 

7 to 1 making each donation count so much more.

 PLEASE DONATE 

NOW! 

Please donate by sending a check  

or 

to 

Alamo RC&D

215 W. Bandera Rd

Suite 114 - 456

Boerne,Texas 

78006

Your donation is greatly appreciated! 




Alamo RC&D Area Inc. 

Mailing Address:

215 West Bandera Rd. Suite 114 - 456

Boerne, Texas 78006

alamorcd@gmail.com


Serving Central Texas as an IRS Designated 501(c)(3) nonprofit organization. All donations are tax deductable as per current tax law.

Web Master MASCAT Consultants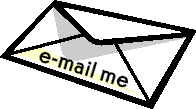 Proud to bring YOU valuable information on agriculture, water conservation, land management, elderly and youth programs!

Please Watch! 

WATER ~ LAND ~ YOU ~ 

ALAMO RCD 

as our  new program Video!! 


Environmental, Agricultural & Watershed Protection Program: Alamo RC&D provides educational workshops for farmers and ranchers and the general public in Environmental Protection and Stewardship, Rainwater Harvesting, Water and Natural Resource Conservation, Brush Management, Increasing Aquifer Recharge, Conservation of Reparian Areas, Proper range management, wildlife management and much more!


Growing Rural Youth Garden Program: works with youth (ages 8 to 11) on "Gardening with a Purpose". Growing Rural provides experiences that enhance leadership, provide academic improvement (Growing SMART) and life skill of gardening as youth work toward improving their rural communities by creating community gardens and other gardening projects as they also give back to their community in need.  



Alamo RC&D assists all citizens of all ages and especially helps those who are aged or disabled through our Senior Assistance Program where they can be connected to local assistance, get involved in nutrition/health programs and in activities that combat social isolation. We currently serve Senior Citizens in the Pipe Creek/Lakehills Area and the Golden Age Center in Comfort, in the Texas Hill Country. 



Youth 4 – Earth FIRST engages young people, as active citizens, in student led projects that improve the environment, provide academic enrichment and assist their communities. The vision of this program is to provide a future where every individual becomes a lifelong environmental steward who will play a positive role in building and maintaining environmentally resilient communities. 



Disaster Relief Assistance: Alamo RCD strives to assist those who are affected by a local community disaster such as tornadoes, hurricanes and flooding. In 2017-2018 we are assisting Displaced Families that were forced out of their homes and jobs due to ravages of Hurricane Harvey in August of 2017. Our efforts depend highly on the availability of funding as we work hard to support communities within our service area.