Alamo Resource Conservation & 

Development Area Inc.

 (Alamo RCD) 

Established in 1993 to help communities and the people who make them thrive meet local needs by protecting our Water and Land resources, encouraging Environmental Sustainability, promoting Agriculture, empowering our Youth, strengthening our Seniors as we also enhance the quality of life for all citizens in our area. 

Alamo Resource Conservation & Development Area Inc. was created as a unique program for local citizens to help themselves. As a vibrant nonprofit organization, Alamo RC&D has been helping the Central Texas community for over 25 years.  

Our mission is assist our rural communities and the people who make them thrive meet local needs, by protecting our water and land resources, encouraging environmental sustainability, promoting agriculture and enhancing the quality of life for Youth and Senior Citizens within our 10 county area.  

Alamo RC&D provides programs that assist citizens within the counties of Atascosa, Bandera, Bexar, Comal, Frio, Guadalupe, Kendall, Kerr, Medina and  Wilson Counties.  

The goals of our mission are to:                                                                                                                          

Provide Agricultural and Environmental Education for all Citizens, 

Improve Water and Land Resource Management through education, 

Teach Kids how to Garden through our Growing Rural Program

Help Youth grow in leadership, purpose and knowledge through our Youth 4 Earth FIRST Program

Help Senior Citizens through our Senior Assistance Program

Assist Nonprofits and other service agencies with training through our Community Development Program

Provide Disaster Relief and assist local emergency volunteer first responders,

Enhance our rural communities for all our area citizens.

Alamo RC&D Makes It Happen!

Donations toward our mission 

are always greatly appreciated!

Donate ONLINE or

Please contact Alamo RC&D at:

Mailing Address:

215 W. Bandera Road, Suite 114- 456

Boerne, Texas 78006

 Email:  alamorcd@gmail.com

Visit us on Facebook and Twitter at /alamorcd


Alamo RC&D Area Inc. 

Mailing Address:

215 W. Bandera Rd. Suite 114-456

Boerne, Texas 78006

alamorcd@gmail.com

Serving Central Texas as an IRS Designated 501(c)(3) nonprofit organization. All donations are tax deductable as per current tax law. 

Web Master MASCAT Consultants 

WATCH our Mission Videos NOW!

Protecting our Environment and  Enhancing our Communities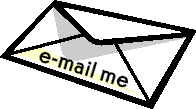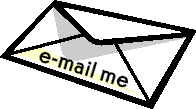 Proud to have the GuideStar Seal!


Board Meetings

are held on even months of the year. Keep in touch for exact dates and locations. 

All meetings are open to the public. 

Please come by and visit with us!

Come participate in our mission and to see our programs in action. 

HOPE TO SEE YOU THERE!


Alamo Resource Conservation & Development Area Inc. 

YOU can Make a Difference!!

Please find it in your heart to donate to our programs this giving season.  We have a lot going on and we need your help!

Growing Rural Youth Garden Program

Senior Assistance Program

Environmental, Agricultural, Water and Land stewardship/Agri-Land Workshops & Online Education

Disaster Relief Assistance Program (COVID-19 Relief)

Youth-4 Earth FIRST Program

Community Development Program

Please donate on line or mail your donations  

in to Alamo RCD. Thank you!! 

( Your donations are tax deductible as per IRS Law. )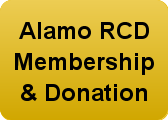 Please visit our Social Network Pages for more program info and pictures!! 



Improving Agriculture, 

Saving our water & lands, 

Stewarding our Environment,

Empowering our Youth,

Strengthening  our Seniors, 

and Enhancing our rural communities!

Helping Kids to 

LEARN ~ GROW ~ GIVE!

Helping Rural Senior Citizens to 

THRIVE!

Helping Kids Learn about the Environment and Agriculture through Youth 4 Earth FIRST

Helping in times of community wide hardship and need through our Disaster Relief Program



Seniors of age 55 and over who live in the Pipe Creek/Lakehills area of Bandera County and surrounding nearby areas may apply for our 

Senior Assistance Program

(including our Curbside Food PANTRY)

for 2021 here. 

Complete the application NOW!

Renewal DEADLINE Feb. 15, 2021



Please VISIT our "HELPING SENIORS" page for more information. 

Our 2020 Senior Assistance 

Program registration is required. Donations for our Senior Assistance Program are much needed NOW! 

Please donate today!

ATTENTION! 

All Farmers and Ranchers!


Our programs need YOU!

 Please give by mail or online! 

Your gift will make it all happen for each of our Programs.....

🌱 Agricultural/Environmental              Workshops

🌱 Growing Rural Youth Garden's 

🌱 Youth for Earth Program

🌱 Senior Assistance Program 

🌱 Disaster Relief Program 

🌱 Community Development                Program